TJ's Cavern Capers ZX Spectrum 128k
Help TJ collect what he loves the most in his Cavern Capers.
Controls are: O for Left, P for right and SPACE for jump.
Keys are also redefinable from the menu.
20 Levels of mayhem!
Oh! If there's any bugs, let me know! :p
Now starring Jim Bagley & Michael Flashware
Hopefully this is the final version, have fun!
P.s Also works on 48k, but no music though. Still has beeper sound effects.
Download
Click download now to get access to the following files:
TJ'S_CAVERN_CAPERS.tap
33 kB
Comments
Log in with itch.io to leave a comment.
Just finished it, was brilliant. It controls really well!
I finally have an ancient but functional 48K Spectrum+ working on NTSC in the US... And knew I had to make this my first new game to play on it :D It's great fun even if my inferior hardware lacks the music!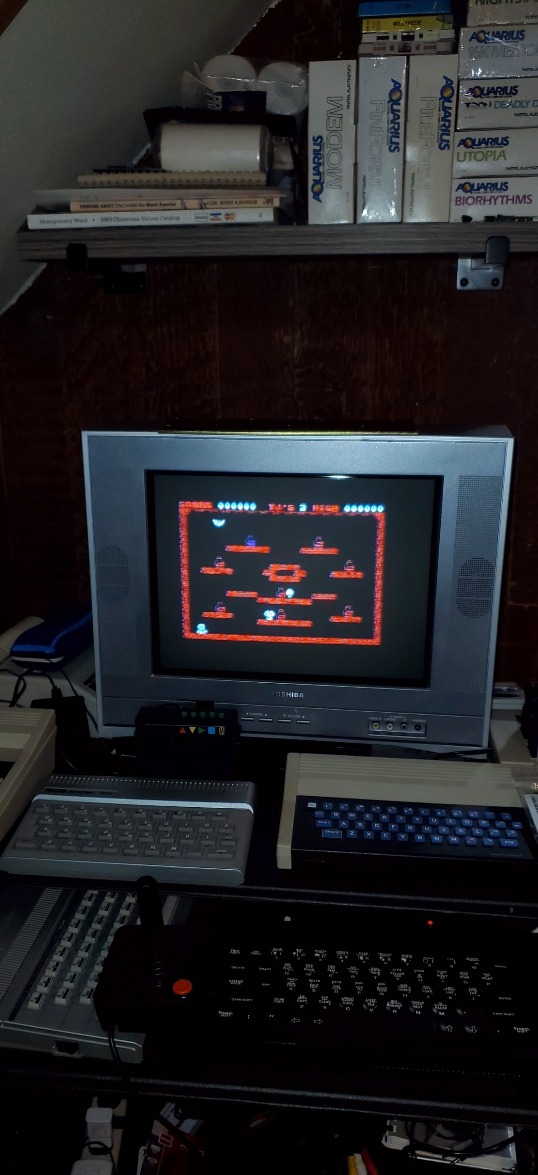 Fantastic game! Are there any Pokes?
Does POKE 8300,0 help? In Fuse once game has started, you can go to the drop down menu MACHINE, then POKE MEMORY. Bank 2 Address 8300 Value 0, Click ADD then OK. When back in game, get killed and lives should be 255.
its a good game! congratulations!
This is going to be fun for the New Year! Nice one!!